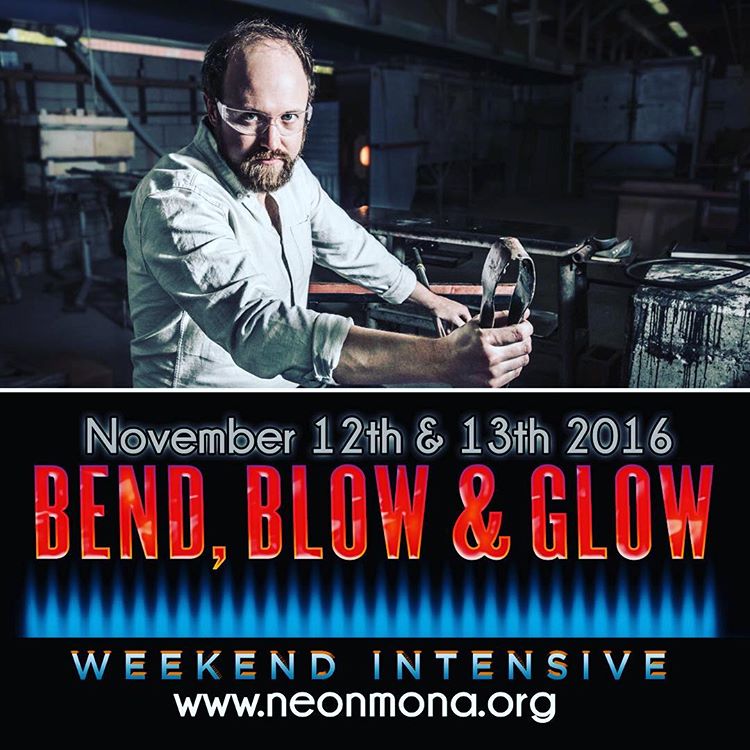 Each day begins with a 2-hour demonstration followed by 4 hours of guided hands-on work over the torches. Cost includes a limited supply of glass, electrodes and other components necessary for mounting and wiring your completed neon unit onto a presentation base.
November 12th & 13th, 2016 (Saturday and Sunday) 10am–1pm, 2pm–5pm (6 hours/day)
Instructor: Michael Hernandez has had an intimate relationship with neon for the past seven years, exploring technical and artistic approaches and building neon studios in Indiana and California. In 2010, he earned his master's degree from Alfred University. Hernandez resides in San Marcos, California, where he runs his neon studio and teaches glass at Palomar College.