M
O

NA MISSION STATEMENT

The Museum of Neon Art encourages learning, curiosity and expression through the preservation, collection and interpretation of neon, electric and kinetic art. Neon is a gateway between scientific principles and artistic expression. Neon illumination integrates electrical technology, creative design, and fundamental concepts of physics and chemistry. The Museum of Neon Art is the only museum in the world devoted exclusively to art in electric media, exhibiting electric and kinetic fine art, and outstanding examples of historic neon signs, for over three decades.

EXHIBITIONS: Electric and light-based arts illuminating the past, present, and future through permanent and rotating exhibitions;
EDUCATION: New fully immersive, standards-aligned learning programs teaching science through art;
PRESERVATION: Over thirty years of successful outreach programs raising awareness of the cultural and economic value of historic signage;
COMMUNITY: Serving Glendale and Southern California communities through inclusive on- and off-site programming.
MONA was founded as a 501(c)(3) non-profit art museum in 1981, by artists Lili Lakich and Richard Jenkins in downtown Los Angeles. Their intent was to create an awareness for historic neon sign preservation and to showcase this electrifying contemporary art form. After several relocations, (Universal CityWalk, Grand Hope Park and the Historic Core), the museum successfully negotiated a permanent home in the city of Glendale, where it anchors the southern end of the Arts and Entertainment Corridor. Throughout its 30+ year history, MONA has fostered an awareness of historic neon signage through its LUMENS project with the City of L.A. and its popular bus tour, the Neon Cruise™. MONA has witnessed the rise and fall of neon used by the sign industry and the current resurgence of neon used by creative artists and commercial designers today. The MONA facility in Glendale has a classroom on the premises where visitors can watch skilled neon craftspeople fabricating and processing the neon tube and take hands-on classes to learn this fascinating art form.

Read MONA's 2021 – 2022 Annual Report
Read MONA's 2020 – 2021 Annual Report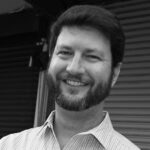 Neon enthusiasts know J. Eric Lynxwiler as an affable host of memorable Neon Cruises for the Museum of Neon Art, and downtown LA preservationists know him as an LA Conservancy docent for the Broadway Theater district. An urban anthropologist and L.A. native, Eric is the co-author of Spectacular Illumination: Los Angeles Neon 1925–1965; Signs of Life: Los Angeles is the City of Neon; Knott's Preserved: From Boysenberry to Theme Park, The History of Knott's Berry Farm; and Wilshire Boulevard: Grand Concourse of Los Angeles. As Board President for the Museum of Neon Art, Eric continues to celebrate LA's neon heritage.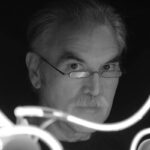 Michael Flechtner was born and raised in Tiffin, Ohio. He received a BFA in sculpture from Columbus College of Art and Design in 1981 and an MFA in sculpture from Wichita States University in 1984. Flechtner had an early interest in colored light and electronics, which he incorporated into some of his first artworks while a student at Columbus College. He enrolled in a 6-week neon fabricating class in Kansas, which taught him enough hands-on skills to work in a neon sign shop, after relocating to Los Angeles. He pursued commercial neon by day and his own sculptural neon by night at his own studio in Van Nuys.
His best-known public work in Los Angeles is the Neon Aquarium at Olympic and Sawtelle, done in 1998. In 1999 he became a J. Paul Getty Trust Fund Fellow, which recognized his unique work in neon. And most recently he garnered much attention when he was commissioned by the USPS in 2011 to design a postage stamp for the Forever series: the Neon Celebrate! stamp. In addition to his own work, he does neon fabricating for other artists including Bruce Nauman, Laddie John Dill, Frank Romero, Stephen Antanakos, Michael Hayden, AVAF, Doug Aitken, Dan Attoe, Alexandra Grant and Betye Saar.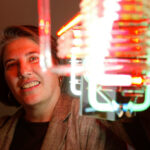 Linda Sue Price has been an active member of MONA since 2000. She is an artist who began working with neon after taking MONA's neon workshop in 2004. Since then she has learned how to bend glass and has exhibited her neon work in several local galleries. Linda's background includes video production and the production of motion graphics. She has a masters degree in public policy and administration and worked for the City of Lakewood for thirty years doing special projects that included implementing new software technology, planning special events, developing public information campaigns, refurbishing office work spaces and organizing production systems.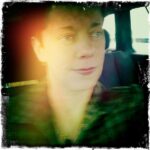 Dydia DeLyser is Associate Professor of Geography at California State University, Fullerton. She earned her BA from UCLA in 1992, her MA from Syracuse University in 1996, and her PhD from Syracuse University in 1998. Her research on landscape (ongoing since the 1980s), and her partner Paul Greenstein's work on neon signs (since the 1970s) led her to her current project: a book (with Greenstein) on the history of the neon-sign industry in the United States, a project underway since 2010 that involves archival research as well as life-history interviews with tube benders and others involved in the sign industry. She has published widely in scholarly journals in geography, and her 2005 book Ramona Memories: Tourism and the Shaping of Southern California won the Globe Book Award for Public Understanding of Geography. She serves also on the boards of the Bodie Foundation and the Heritage Flight Museum, and has been successful in pursuing grant opportunities both for her own research and for the museums she is involved with.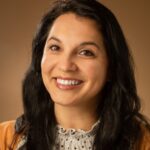 Veronica Alvarez, Ed.D is the Director of the CalArts Community Arts Partnership. Prior to joining CalArts, Veronica worked as the Director of School and Teacher Programs at LACMA. She also worked at the Getty Museum for over 16 years, mostly writing curricula, creating professional development opportunities for teachers, and overseeing the docent program at the Villa. Veronica has served as an education consultant for other entities such as UCLA's Fowler Museum and Chicano Studies Research Center, LMU's Family of Schools, the Kennedy Center for the Performing Arts, and the State Department of Cultural Affairs in Chiapas, Mexico. She has also created online and blended learning models on arts integration with the Teaching Channel and the Los Angeles County Office of Education, where she worked with coaches from 70 school districts. Veronica currently serves on the Policy Council for the California Alliance for Arts Education and, until October, 2020, was the Awards Chair of the American Alliance of Museum's EdCom Board. Veronica has a BA in Liberal Studies and an MA in history from CSUN. She received her doctorate at LMU's Educational Leadership for Social Justice Program.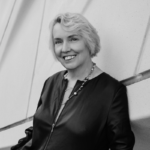 Connie Conway is a fine art photographer and producer of photo shoots for advertising photographers. She has produced campaigns for some of the industry's top photographers and brands over the past 25 years. Connie's path to photography started in South Jersey where she grew up; at the age of 5, she received a Polaroid Land Camera, and has been making photographs ever since. She has always had a love for neon as an art form. It flourished during her project LA After SUNSET, a series of images that capture the beauty and essence of Los Angeles' dramatic transformation at sunset. Each piece is an illumination of the oddities of the respective landscape – both physical and societal. The powerful images produced evoke a unique combination of the gritty reality and ethereal make-believe of L.A. In 2016, when the book was published, Connie held a signing at MONA. Her image of Canter's is included in the permanent collection of the Museum.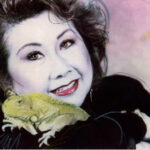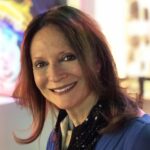 Arlene Vidor is on the Antaeus Theatre Company's Board of Directors and is a member of the Glendale Arts & Culture Commission. She also serves on the Glendale Historical Society's Advisory Council. Vidor previously served a successful ten-year run as President of the Associates of Brand Library & Art Center and was recently named President Emerita of that organization. She was also previously appointed to two terms on the Glendale Historic Preservation Commission and successfully nominated four city properties to the Glendale Register of Historic Resources. Prior to that, Vidor served six years as President of the Glendale Historical Society and received the society's Lifetime Achievement Award in 2017. Vidor has a degree in Biology and prior to becoming a full-time community volunteer, she held the position of Vice President of Regulatory Affairs at Baxter BioScience.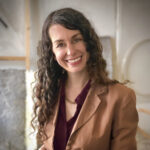 Corrie Siegel's work as a museum professional is rooted in collaboration, creativity, and pedagogy. Siegel's community-based approach is informed by her experience as a gallery director, exhibit curator, museum educator, museum administrator, and artist. As Co-Founder and Director of Actual Size Los Angeles, Siegel championed contemporary art and audience engagement for over a decade. In addition, she worked in museum education and administration at LACMA, The LA Philharmonic, The Armory Center for the Arts, The Norton Simon Museum, The Fowler Museum, and The Corita Art Center. Siegel received her BA from Bard College and her MFA from UC Irvine. She was a fellow at the Armory Center for the Arts, Six Points, and DreamLab. In her role as Executive Director of the Museum of Neon Art, Siegel deepens community connections, supports new artistic production and experimentation, and safeguards historic signage and art through new educational, artistic, and funding initiatives.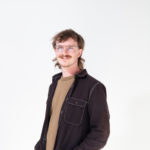 Tyler Kensek is a neon glassblower, educator, and arts administrator based in Los Angeles, CA.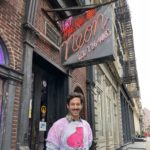 Ben Weber creates and facilitates experiential arts programming for all ages in collaboration with organizations worldwide. His work as an artist, teaching artist, educator, and administrator, is guided by play, empathy, and liberatory pedagogy. Ben's participatory art projects have been presented in New York, Los Angeles, Sydney, Barcelona, and Hamilton, Ontario. He has taught drama, music, movement, improvisation, circus, and visual art for the Children's Museum of the Arts, Brooklyn Arts Exchange / BAX, Brooklyn Arts Council, and Urban Stages. As an administrator, Ben has raised funds for Brooklyn Academy of Music, Urban Green Council, and Film Forum. In addition, he has designed and managed education initiatives for the Public Engagement team of The New Victory Theater. He received his BA from New York University's Gallatin School of Individualized Study and his MA in Applied Theatre from the City University of New York.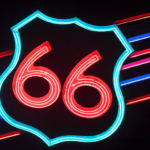 As the Gift Store Manager for the Museum of Neon Art, Frances Ramirez is charged with providing members and museum-goers with innovative, engaging, and unique items to complete their experience. With a career in marketing for Fortune 500 companies, volunteering at Los Angeles-area museums, and eventually owning her own craft shop, Frances brings years of business experience, passion for the arts, and her love of vintage neon signage to the MONA team.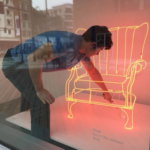 David Otis Johnson learned the art of neon in 2002 in Hollywood, FL. He received his MFA from the San Francisco Art Institute in 2004 and has used neon in his artwork since. David has also worked as a fabricator and installer in numerous sign shops and now has a sign business of his own, Leaf Cutter Studio, based in Pasadena, CA. He has exhibited several times at MONA and many other galleries and currently works for MONA as an instructor and exhibition installer.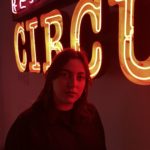 Maya Abee is a musician, artist, and thinker born and raised in Los Angeles. She credits her creativity and curiosity to her upbringing in the cultural institutions and nonprofits that Los Angeles has to offer. While receiving her BA in Anthropology from the University of California Santa Cruz she discovered her love for museums, history, and storytelling. She got her start at MONA as an intern and now works to ensure visitors have an enriching and electrifying experience in our space.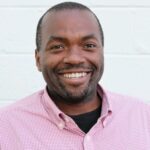 Nsikan Akpan, PhD, is the Health and Science Editor for New York Radio and was previously Science Editor at National Geographic and the Digital Science Producer for PBS NewsHour, where he co-created the YouTube series ScienceScope. He has also worked for Science Magazine, Science News Magazine, and NPR. Akpan is an alum of the science communication program at the University of California, Santa Cruz. His reporting has garnered an AAAS Kavli Science Journalism Award, a George Foster Peabody Award, and an Emmy award for News and Documentary. Prior to journalism, he earned a doctorate in pathobiology from Columbia University, where he studied neurological conditions like stroke and Alzheimer's disease. His research pursuits also touched on infectious disease.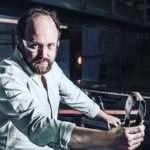 Michael Hernandez earned his BFA from Emporia State University (KS) and his MFA from New York State College of Ceramics at Alfred University (NY). Hernandez has done residencies and taught workshops in sculptural approaches to glassblowing, kilnforming, and neon at Pilchuck Glass School, Urban Glass, and a number of other institutions around the US. His explorations in glass span a wide range of technical approaches to the medium. Hernandez shows objects and stages installations in exhibitions in galleries, museums, and non-traditional venues throughout the US and abroad.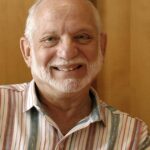 Ed Kirshner of Oakland, California, was born in New York City in 1940. He studied architecture and sculpture at Cornell University, the University of California at Berkeley and the Oskar Kokoschka School of Vision in Austria. After thirty years of developing and financing affordable housing, he returned to study art at the California College of the Arts in Oakland as well as at Pilchuck and Corning glass schools and Northlands Creative Glass in Scotland. His glass and gas plasma sculptures have been exhibited throughout the U.S. as well as in Europe and Asia. His work was selected for inclusion in Corning's 25 Years of New Glass Review and can be found in the permanent collections of the diRosa Fine Arts Preserve in Napa, CA, the Swiss National Science Center near Zurich and the Chabot Space and Science Center in Oakland. Ed has taught glass and gas plasma workshops in the U.S., Europe and Asia. He is on the faculty of the Crucible Fire Arts School in Oakland and the Glass Furnace in Turkey. He has served as a Trustee and the Treasurer of MONA and is on its Technical Advisory Board. In 2012, he was elected to the Board of the Glass Arts Society and recently received a Fulbright Specialist Fellowship to teach his plasma art overseas.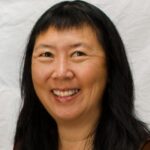 Maria Kwong has over 20 years of experience in non-profit retail operations that advance mission statements through museum stores. She has extensive experience in both wholesale and retail sales, product design, manufacturing, catalog design and production (including photography), visual merchandising, buying, and trade show presentation. She is also responsible for curating exhibitions at various venues that connect mission-related content with a strong retail component (Allen Say's Journey, Dreams to Dreams, Beyond Ultraman, Kokeshi: From Folk Art to Art Toy, Year of the Rabbit: Stan Sakai's Usagi Yojimbo). Prior experience in the non-profit sector includes management positions at the Autry Museum Store, and the Japanese American Cultural and Community Center. Kwong is the founder of the Los Angeles Toy, Doll and Amusements Museum, a 501(c)3 non-profit organization, and through LATDA has curated toy exhibition partnerships with other institutions including MONA, Pasadena Museum of California Art and Japanese American National Museum.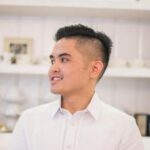 Mark Mangoba is a museum technologist with over 10 years working at various organizations in the .edu, .gov, and non-profit sector. From 2011–2015, Mark was at the helm of the technology department for the UCLA Hammer Museum, leading the digital strategy, development and infrastructure teams. Currently Mark is a technology and innovation consultant for the Petersen Museum, managing the Open Source Digital Assets Management and Digitization project, digitizing over 1 million digital assets. Mark continues to contribute to Open Source Projects, you can find his work at github.com/markmangoba. Mark is a member of the Museum Computer Network (MCN) and contributes his knowledge to the museum community.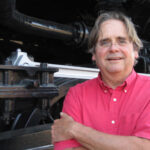 Dave Quick has been affiliated with the Museum of Neon Art for three decades, including serving on MONA's Board in the early years and more recently as Board President. On the art side, Quick's portfolio of kinetic assemblage sculpture has been featured in nearly 100 exhibitions over three decades. His most recent solo show, All Systems Go at the Bleicher/Golightly Gallery in January, 2012, was a participating event in the Pacific Standard Time: Art in LA 1945-1980 program. Quick's kinetic performance constructions, Solar Koi, were a commissioned project of the inaugural Santa Monica GLOW Festival in 2008 (in partnership with fellow assemblage artist Elena Siff). In recent years Quick has curated exhibitions at Santa Monica's Annenberg Beach House Gallery and the Lois Lambert Gallery. Quick's parallel marketing career included tenure as the Marketing Director of the California Science Center in Exposition Park and National Manager of Research & Market Planning for the Lexus Division of Toyota, among other posts. Quick founded and managed Saturn National Donor Day, a GM-sponsored national blood drive held annually for ten years on Valentine's Day that included participation by 17 major national non-profit health-related organizations (e.g. U.S. Department of Health & Human Services, American Red Cross, National Kidney Foundation, others). Quick currently serves on the Boards of the non-profits Chris Klug Foundation and Wildfire Research Network. Quick resides in Santa Monica, California.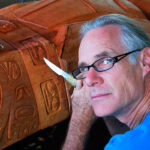 David Svenson has been incorporating neon in his work since the mid 80s. Often the glass/neon is the dominant material. Other works express just the subtle glow of colored light combined with carved wood or other sculptural materials. Growing up on an orange grove in the rural citrus country of Southern California, yet just a mile away from classic examples of State Route 66 neon signage, left an early impression of multi-colored light isolated by the darkness of the night. This childhood of juxtaposition, combined with witnessing breathtaking displays of the Aurora Borealis in Alaska while studying Tlingit art and culture in his mid teens, set David on the path of light. Learning, teaching, sharing skills and knowledge about glass, neon, art and Pacific rim cultures are important aspects of David's life today. Aside from working in his studio, David teaches at the Academy of Art University in San Francisco, and has taught classes at the Pilchuck Glass School, WA, Corning Museum of Glass, NY, Urban Glass, NY, and has given workshops internationally. He has served as Board President of MONA and works periodically with a team of Alaska Native totem carvers on large commissions.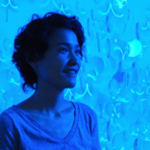 Hiromi Takizawa was born and raised in Nagano, Japan and lives in southern California. Hiromi is a glass and light artist who earned her M.F.A at Virginia Commonwealth University. Her work has been exhibited nationally and internationally. She has been traveling to teach and share her passion of glass working at Pilchuck Glass School, WA, Alfred University, NY, and Haystack Mountain of Crafts, MA. Recently she was the youngest artist included in Urban Art Glass Quarterly's 50 at 50, a list of the top fifty artists using glass that will be relevant in the next half century. She is currently an assistant professor at California State University, Fullerton.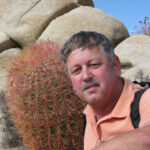 I serve on the Advisory Board of the Museum of Neon Art and provide financial and accounting advice to the Executive Director and the Board. I am a Certified Public Accountant registered in Texas (retired). After living and working in Texas for 30 years, I moved back to California in 2009. From 2011 to 2016 I served as Treasurer for a local museum in Claremont, CA. In that capacity, I performed accounting and financial reporting functions, including preparing tax returns; additionally, I applied for grants from governments and private foundations. I live with my wife, Catherine McIntosh, in Claremont.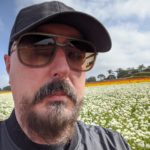 Pierre Vudrag has over 30 years experience in the entertainment, event and art retail business. Pierre is an entertainment industry veteran having held various roles from recording artist to producer, A&R executive, record label president and also served as a production attorney at Fox Cable Networks, and former general counsel at the Tennis Channel. Pierre is the founder of Limited Runs, an e-commerce art retailer and events production company; curator of several traveling photographic gallery exhibits; founder and curator of the Pop Art Photo Show; and owner of the licensing company StartHear Images.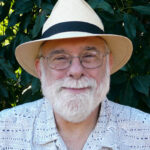 While attending UC Riverside I met BIll Concannon, who was developing a passion for neon signs. He went on to have a commercial neon sign business and also do neon art. I went on to become a lifelong neon fan. Besides Bill, I have been fortunate to know various artists including Stu Ziff and Dave Quick, who are also on the advisory board. Neon crosses many boundaries. It is commercial, architectural and historic. It's intrinsically connected to the urban landscape. It also has a wonderful abstract side, which spans the artistic and scientific. I have received much from neon over the years, including the pleasure of being on the advisory board. By supporting MONA as it starts a new chapter, I hope that I can provide an opportunity for others to experience how wonderful neon can be.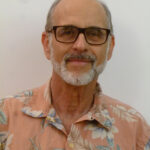 I started with a BS in engineering from UCLA and then got an MFA in sculpture from Cal Arts. While at Cal Arts, I taught myself laboratory glassblowing, neon technology and I made kinetic and neon sculpture. After graduating, I started working at George Lucas' Industrial Light & Magic on Star Wars. While at ILM, I received a technical achievement award from the Academy of Motion Picture Arts and Sciences. I have exhibited neon sculptures in a number of MONA shows. Neon is an important art form that I want to flourish, and being on the Advisory Board lets me help MONA keep neon art alive and vibrant.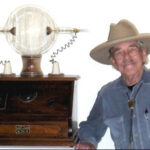 Larry Albright was best known for his pioneering work in the development and patenting of the Plasma Globe, which was sold worldwide in the mid to late 80s. He was also recognized for his special effects in neon for films such as Blade Runner, Close Encounters of the Third Kind and One from the Heart, to name a few.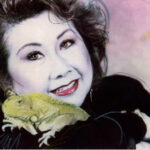 Christine Naito has an extensive background in community relations and fundraising on behalf of the Asian American communities in Southern California. She was the chairperson for the Nisei Week Japanese Festival in 1993-94, and was the Public Relations Director and liaison to the Asian American community for Grand Chevrolet in Glendora from 1978-1985. Chris also served as a docent for Gamble House in Pasadena for 12 years, and recently retired from her position as Chief Operating Officer of Little Tokyo Leasing and Sales, Inc., a company she owned and operated with a partner for 23 years with over $11 million in annual sales. Chris is also currently serving on the Board of Directors for The Asia American Symphony under director David Benoit. She is a lifelong resident of Southern California.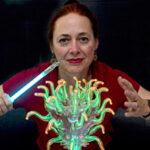 Candice Gawne is a Los Angeles Artist living and working in San Pedro. Candice maintains a studio at The Loft in downtown San Pedro. She studied art at El Camino College and UCLA, and has served as an art instructor at MOCA, LACMA, OTIS, ISOMATA, the City of Los Angeles Cultural Affairs Department, as well as many other public and private institutions. Her oil paintings, neon sculptures and art furniture have been exhibited in galleries and museums in Los Angeles, New York, Washington D.C., Berlin, Tokyo and Taiwan since 1975. She has original works in many corporate, public and private collections, including those of Frederick R. Weisman, the Cabrillo Marine Aquarium at the Port of Los Angeles and the Corning Museum of Glass.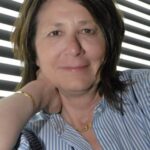 Nights of Neon owner Lisa Schulte has worked exclusively in the film and television industry as the "go-to girl" for neon for the past 30 years. Her neon film credits include Batman, Spiderman, and Jersey Boys; her music videos include Gwen Stefani, Michael Jackson, and Prince; and she has worked with directors Clint Eastwood, Steven Spielberg, and Joel Schumacher, to name a few. Besides her work for the industry, she is an artist who has been creating and exhibiting her neon sculptures throughout the L.A. region.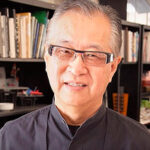 Ted Tanaka is a Japanese-born, U.S. educated architect who first became known in Los Angeles for designing what has become the iconic illuminated glass towers known as Project Gateway LAX in 2000. Tanaka, aware that Los Angeles had very few architectural landmarks other than the Hollywood sign, sought to create a structure that symbolized a city bridging many cultures and containing many moods. Each tower houses thousands of LEDs controlled by a computer that can create kinetic light displays with an infinite color palette. In 2009, Tanaka and his firm collaborated with performance artist Hirokazu Kosaka to design the Gold Line Station in Little Tokyo. Together, their goal was "to create a much needed tranquil space in a very busy city." Currently he is working on the master plans for a Taiwanese Buddhist Temple near Rancho Cucamonga.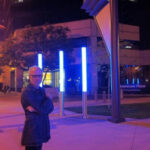 In the Early 1970s, after Eric Zimmerman received his education at the California Institute of Arts, his neon Light Art soon found its way into museums, art galleries and private collections worldwide. Having achieved this degree of recognition he began to focus his attention on architectural uses of his neon art through a series of collaboration with his father, architect Bernard Zimmerman. In 1980, Eric Zimmerman founded Archigraphics and subsequently Architectural Cathode Lighting, which more clearly reflected a further shift from art to lighting. Today, known as ACL, Inc., it has became a leading lighting provider of cold cathode, neon and now LED. Eric has never lost his fascination for light as an art form.