MONA Brings Pseudo-Science to Light: The UV "Cure"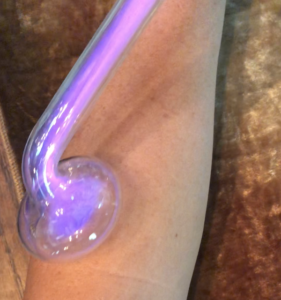 When President Trump suggested in April 2020 that the internal use of disinfectant and ultraviolet (UV) light could be helpful in treating COVID-19, it left disinfectant companies scrambling to issue statements pleading with consumers not to ingest their product.
The UV comments, on the other hand, sounded very familiar at MONA, since light and electricity have been the focus of both appropriate and inappropriate, effective and ineffective therapeutic treatments for centuries.
Dydia DeLyser, Associate Professor of Geography at CSU Fullerton and Secretary of MONA's Board of Trustees, and Paul Greenstein, neon sign designer, builder, installer, and restorer, share their fascinating neon knowledge:
Read about the UV "Cure" HERE!
---
Introducing 
Corrie Siegel, 
Executive Director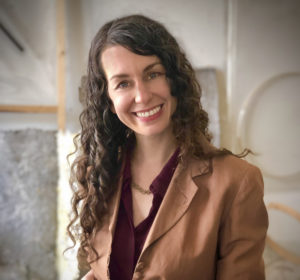 April 1, 2020 – The Museum of Neon Art is thrilled to announce that, after a year-long public search, Corrie Siegel has been selected to serve as Executive Director. Siegel brings to MONA twenty years of experience working to empower and engage communities through the arts. Her experience as a gallery director, exhibit curator, museum educator, museum administrator, and artist provides her with a solid foundation for the role.
Siegel has taken over fully from Kim Koga, who retired from her post of 20-plus years in July 2019. MONA is grateful for the leadership of Interim Director Laura Darlington in this time, as well as the visionary leadership of Koga over the past two decades as we look forward to a new chapter. Siegel embodies values that MONA represents – creativity, curiosity, community, and preservation. As Executive Director, Siegel will work to deepen community connections to MONA, support new artistic production and experimentation, and safe-guard historic signage and art through new educational, artistic, and funding initiatives.
Read the full press release HERE!
---
---