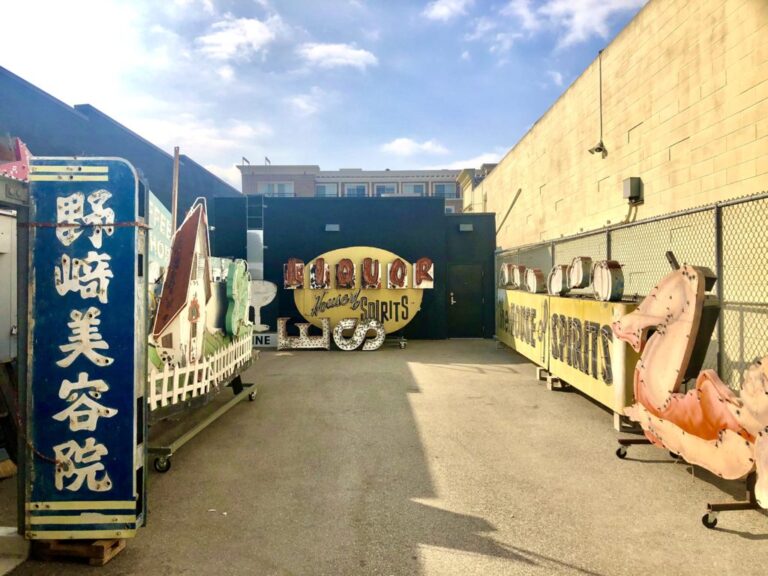 Glendale, CA This Giving Tuesday, December 1st, the Museum of Neon Art launches a crowd-funding campaign for an outdoor exhibition space that will showcase some of the 39 year old Museum's sign collection. Though the museum welcomes smaller donations, supporters who give $150 or more will be recognized in their own shimmering plaque in the open air gallery.
"The Museum has chosen crowdfunding as a way to honor our collection, which is built from the dreams of artists, craftspeople, and mom and pop businesses. MONA is interested in preserving art in the public sphere and empowering individuals to create a more vibrant future. We want our community to be represented in this exciting new exhibition space," says Executive Director Corrie Siegel.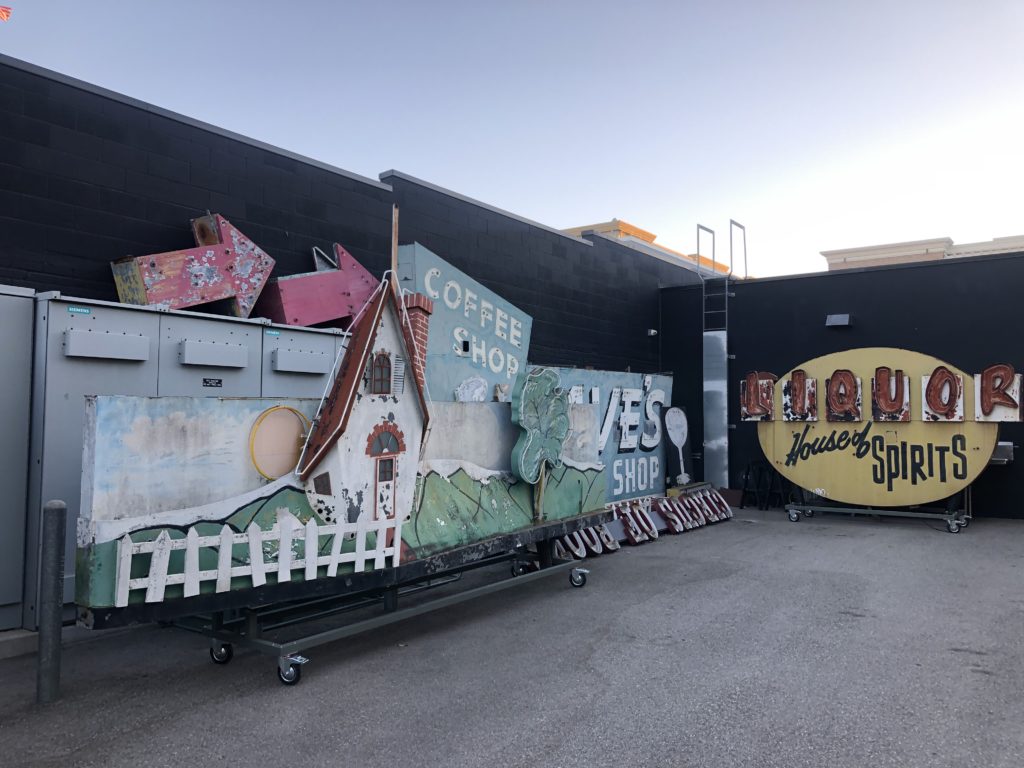 The outdoor exhibition, which is currently being built in the Museum's parking lot, will enable MONA to share its growing collection in a Covid-safe way, and create an iconic new Los Angeles destination. It will also provide the Museum with a much needed lifeline during a time when all indoor museums in LA County must remain closed to the public.
Dubbed "The Sign Garden," this space will showcase signs from locations throughout California. The Sign Garden is conceived as a dynamic site for historic sign restoration as well as display. The outdoor exhibition space will present restored and illuminated neon signs, as well as give visitors a behind the scenes opportunity to see signs before their complete restoration. While most signs displayed in the first phase of the Garden will be unrestored, the museum intends to spend the coming years to relight the signs to their former glory.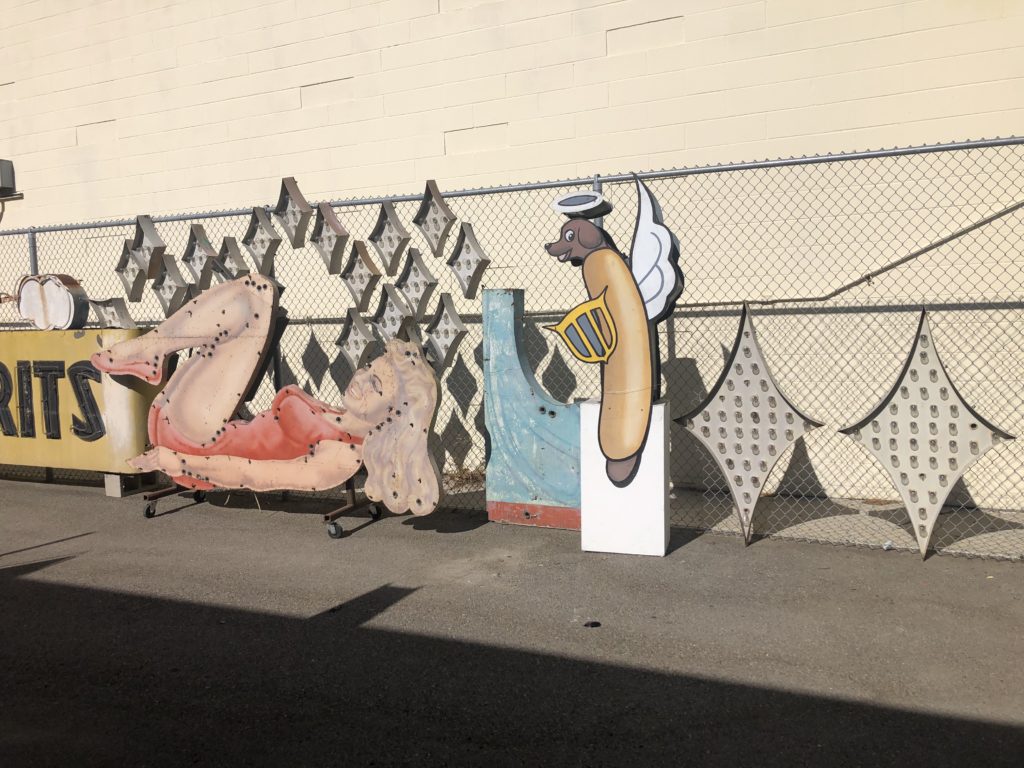 "A garden is a space for possibility, growth, and community. It is fueled by light and care, a place to gather inspiration and solace. In many ways the Museum of Neon Art is a similar space. For 39 years MONA has been dedicated to fostering the growth and preservation of a luminous art form. During the closure of indoor museums MONA has focused on growing our audience and collection; our 'Sign Garden' will enable us to share the magic of our collection in these uncertain times," says Executive Director Corrie Siegel.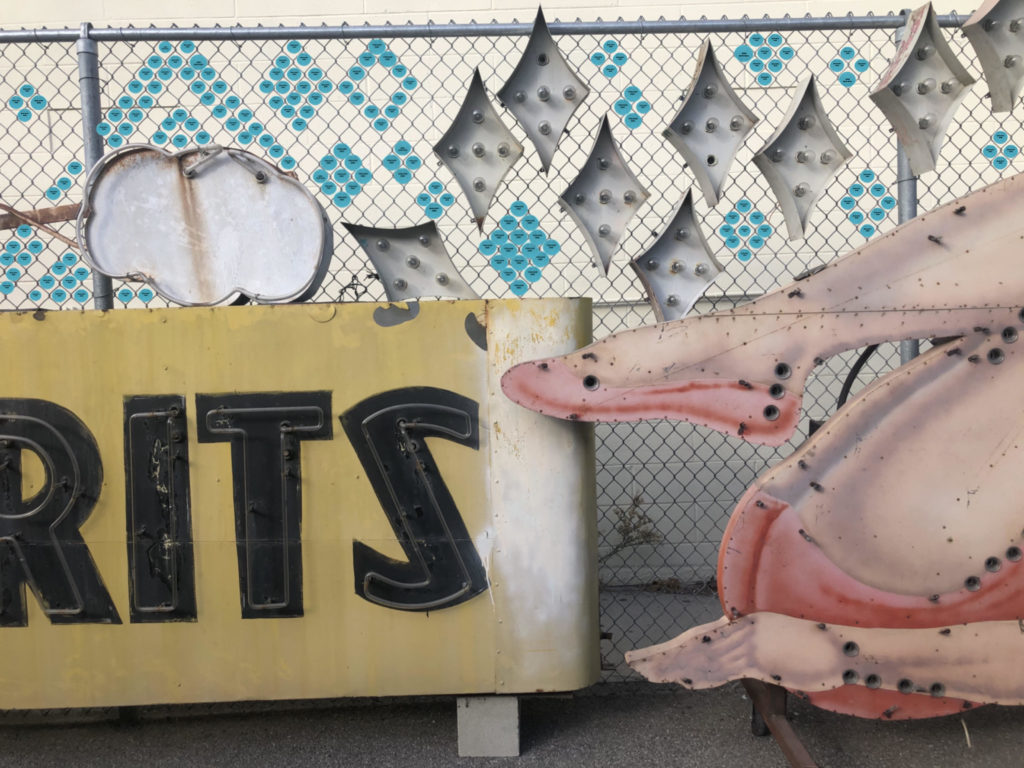 A visit to the sign garden will provide the viewer the opportunity to admire the 1940's and 1950's Echo Park "House of Spirits" signs (removed from their former building in July 2020) which are awaiting restoration at MONA. The community will see signs up close like never before. Visitors can pose with the signs, which depict a range of imagery, from giant bathing beauties, to angelic hotdogs, Googie lettering, large cocktails, LGBTQ icon Circus of Books, fanciful typography, and jolly chefs. Visitors will also learn about the fascinating stories and secrets these signs carry, and explore the unique and historic art of sign painting, sign construction, and neon tube bending.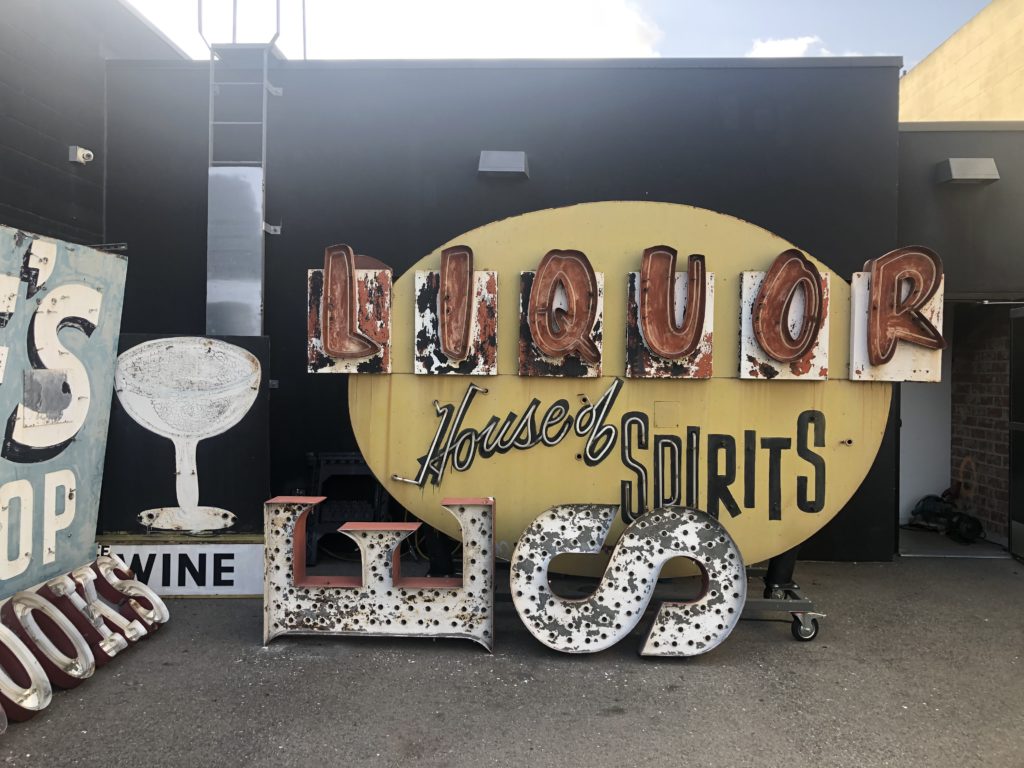 After over 8 months of mandated closure to the public due to Coronavirus restrictions on indoor museums, MONA has lost over 50% in revenue. The Museum primarily relied on museum entry and neon class fees to cover daily operating expenses. During this closure MONA has needed to rethink its funding model and make major cuts. Donations, memberships, emergency loans, and grants have kept the museum above water but the Museum only has a few more months of funding to survive. Opening an outdoor exhibition space could give MONA a better chance at weathering the storm. "MONA celebrates the ingenuity and creativity of artists, businesses and communities through its collection. The transformation of a driveway into an exhibition space mirrors the tenacity of the communities who dreamt these signs into being," says Executive Director Corrie Siegel.
People interested in contributing to this project can donate on GoFundMe.