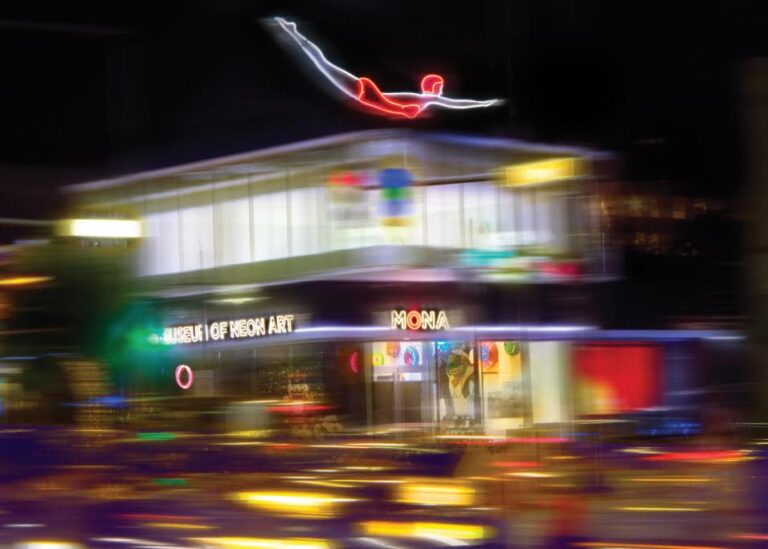 Saturday, February 6, 2016
7pm – 10pm
Come celebrate MONA's Grand Opening in Glendale!
Exhibitions on view:
IT'S ABOUT TIME: Neon Clocks from the Collections of Curtis Stimpson, Larry Albright and Eric Evavold
GLENN B. WARD: Photographs of Glendale Neon from the '40s-'50s
ILLUMINATIONS: A Group Exhibit of Neon & Kinetic Art
Featuring works by: Richard Ankrom – Brian Coleman – Patrick Collentine – Bill Concannon – Michael Flechtner – Candice Gawne – Michael Hernandez – Jim Jenkins – David Otis Johnson – Ed Kirshner – Kim Koga – Randy Noborikawa – Oliver Nowlin – Kunio Ohashi – Meryl Pataky – Shawna Peterson – Linda Sue Price – Dave Quick – Lisa Schulte – David & Kazumi Svenson – Hiromi Takizawa
Entertainment by Lightening String Quartet, Neon Hunter Collective, and Lou Mannick.
Desserts, open bar, and beverages will be served! Admission: $50