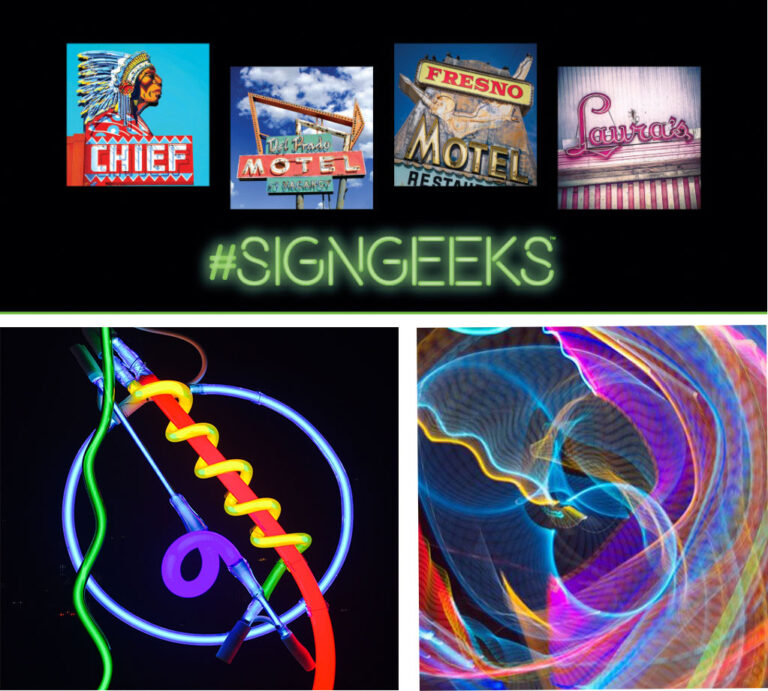 Friday, April 1, 2016
7pm – 10pm
Join us for a celebration of neon photography!
#SIGNGEEKS features 162 photos of vintage neon signage by 60 different "Sign Geeks" from around the world.
DANCING WITH LIGHT showcases the exquisite art of master neon artist Brian Coleman presented in a collaboration with renowned visionary photographer Roger Steffens.
Also on view: vintage signs including animated neon and early incandescents on loan and from MONA's collection.
With entertainment by Neon Hunter Collective. Admission: $20